So a few months ago I was upset because my Macbook developed a set of unusual cracks. At first I was puzzled and then I figured it out. Turns out that when the laptop was closed, the pressure from the screen was directed entirely on the keyboard plane and since that plane rested on the edges of the bottom part, it would crack the plane like so: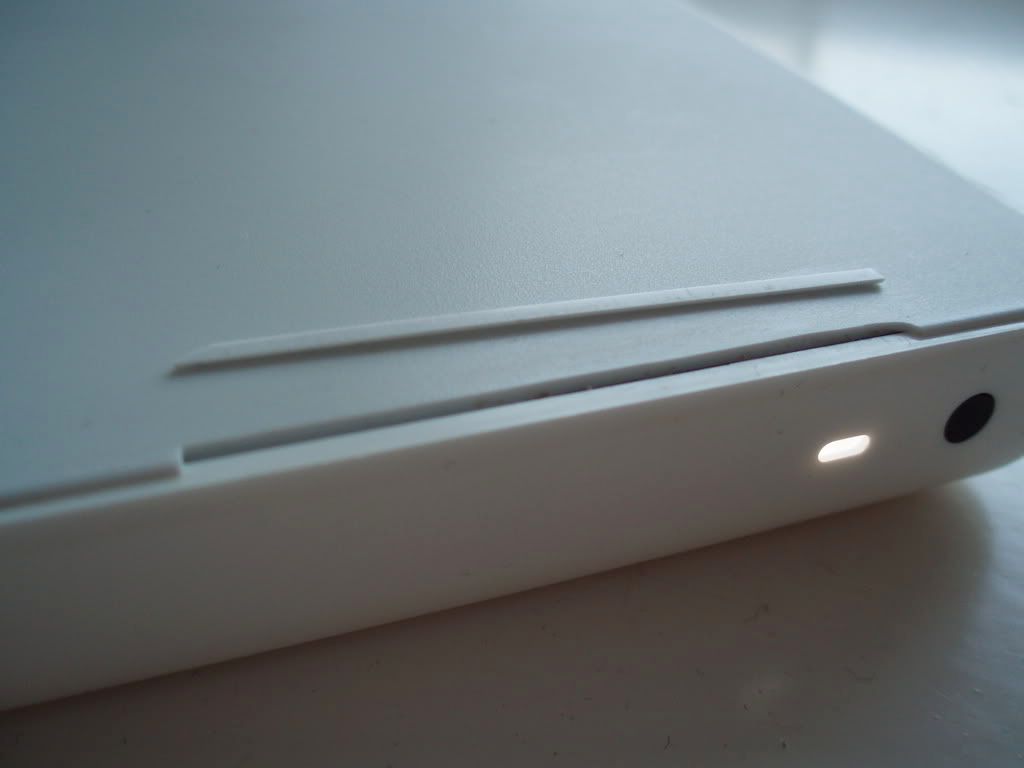 I was pretty upset and just resolved to be more careful with the machine from then there on. Then I later found out that more people were having this problem and that Apple had acknowledged it sometime in January 2009. So I took my Macbook in over the New Years Break and when I got back, they had my laptop, ready to go. It was free of charge and when I took a look, I was pleasantly surprised. They replaced the entire keyboard, track pad, and wrist rests. I got a ton of new hardware for free. This was really awesome because I kinda had track pad issues as well.
So if you have issues like the image above, take it into an Apple store and mention it. I just went in and said "I have an issue with my Macbook and it appears to be a design flaw" and you'll get a ton of new hardware free of charge in less than a week.
__________________
Games I'm hyped for
The Last of Us Part 2, RE2 Remake, The Last Night
Current Platforms:
PC (i7-7700K, 16GB, GTX 980Ti), Wii U, PS4